Users Group special Fan
It is the special giveaways for participants of Users Conference in Nagano 2002 event. Accidentaly and unfortunately, it is the same idea as Sun / Cobalt fan, oh my...
---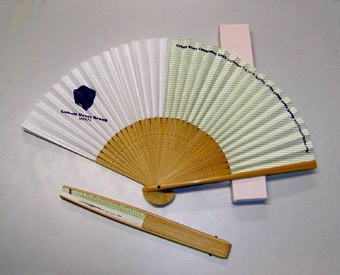 This one is a Kyoto style fan. (narrow bones and foldings.) Designed by Mr. Fujiwara, so cool.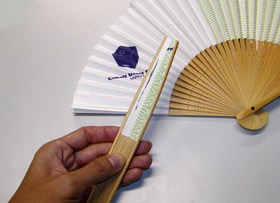 Mr. Fujiwara hitted this green stripes. He think it will make good pattern when you fold it. How would you think?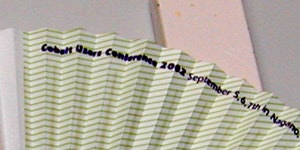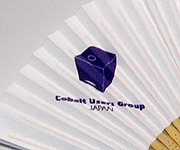 The text "Cobalt Users Conference 2002" and more is. Users Group Original logo-mark is also there but the blue ink is bluring little because the paper is "WASHI". That is a special paper of Japan, it is totaly handycraft.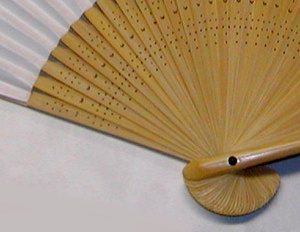 You can see the bamboo craftmanship on all bones. So precise digging everywhere.
Sep 2002.
---
This page is administrated by Cobalt Users Group. (usersgroup@cobaltqube.org) All rights are reserved.