Cobalt Polo Shirt (2nd?)
A polo shirt that was made at the end of 2000. Cobalt guys really like to make these things and to put on.
I remember they made another polo shirt in summer of 1998. Therefore this is the 2nd? Or they made many polos? Cobalt guys really like it.
---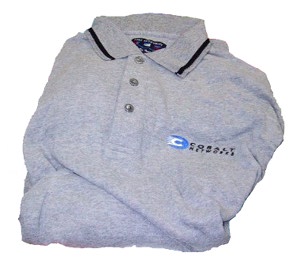 June 2001
---
This page is administrated by Cobalt Users Group. (usersgroup@cobaltqube.org) All rights are reserved.