Cobalt Mug
This mug is new one, it was made in 2000. The last time, Cobalt made also purple mug cup. These days, Cobalt want to use black for their goods.
---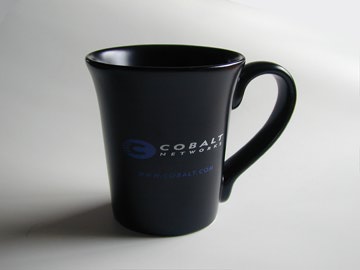 Here is my hand for comparison. (a biggish for Japanese)
The mug is biggish too. You can save the time to fill with coffee.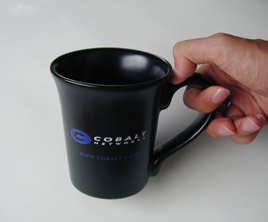 June 2000
---
This page is administrated by Cobalt Users Group. (usersgroup@cobaltqube.org) All rights are reserved.