>
Cobalt Denim Shirts
I saw this denim shirts series for quite a while. The URL on the back "www.cobaltnet.com" also show it.
So many staffs select it not only for some data show presentation but also they wear it as usual in the office. Well, it is comfortable to wear.
White, navy and brown color verions are. But I like this color.
July 2000
---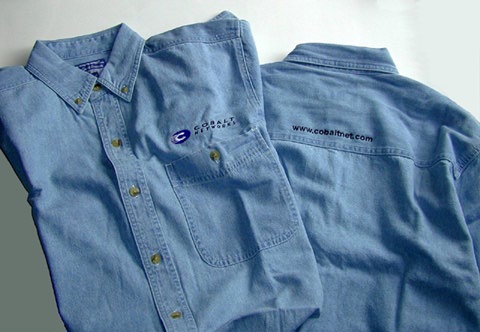 ---
This page is administrated by Cobalt Users Group. (usersgroup@cobaltqube.org) All rights are reserved.