Cobalt Ball Point Pen (3rd)
This is the 3rd series of Cobalt made ball point pen. It is high quality product and come with cool metail pod. But the color of the inc is black. Well, I want a blue one.
---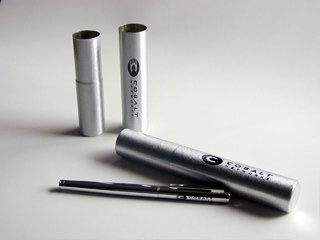 June 2000
---
This page is administrated by Cobalt Users Group. (usersgroup@cobaltqube.org) All rights are reserved.